Gaby Eirew suffered two big bereavements in the space of a month. The experience impelled her to find a way of prompting parents to record video messages for their children.
When Gaby Eirew's father was dying from pancreatic cancer one of his last pieces of advice was: "Grieve for me for two years, after that you're grieving for yourself."
She thought she would be good at grieving. After all, she had worked as a counsellor dealing with cases of childhood trauma.
But she found herself struggling more than she had expected.
To make matters worse, she and her husband had recently moved from London to Vancouver with three young children, meaning she had no support network.
Feeling fragile, she tried to ring a close friend from childhood, Emma, a doctor in London. But then she got some more unexpected news: Emma had died suddenly and unexpectedly.
"She was clever, beautiful, hard-working and warm," recalls Gaby. "I was small and wacky and she was this graceful intelligent person. Somehow we liked each other."
Her friend's death plunged Gaby further into grief. "I had no idea what to do with myself," she says.
Both Gaby and Emma were 39 at the time. Emma's three children were all 10 or younger – like her own. Not only was Gaby now experiencing her own grief, as a friend and daughter, she couldn't stop thinking about the impact of a parent's death on young children. How do you begin to explain it to them?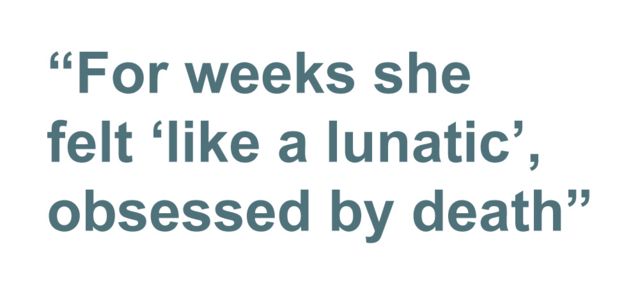 "I imagined my kids like hers, growing up with everything that they knew directly from their mum stopping there and then. I wanted to write to them all and reassure them and tell them the most useful things, but I could not sum her up. Some things I realised the children would hear from their father and grandparents, but some things would surely have to come straight from her?"
For weeks she felt "like a lunatic", obsessed by death. She kept asking friends and strangers she met: "What have you prepared for death?" It was her favourite topic of conversation.
Looking back, she sees it as part of a recovery process and a need to channel her pain into something practical. The eventual result would be a tool to help children mourn their parents – a free app that has been used by tens of thousands of people in more than 30 countries to leave a legacy of video messages for their families.
Read the full story here to find out all about this unique app and how it's helping people all over the world – original article by Dougal Shaw for BBC News.